Facelift Surgery Overview
As we age, there are certain patterns of change that are commonly seen in our faces. These changes occur mainly as a result of the decreased elasticity of skin, the sagging of tissues, and the loss of facial volume in the form of fat. These changes start to become evident in our 30's and progress slowly over time.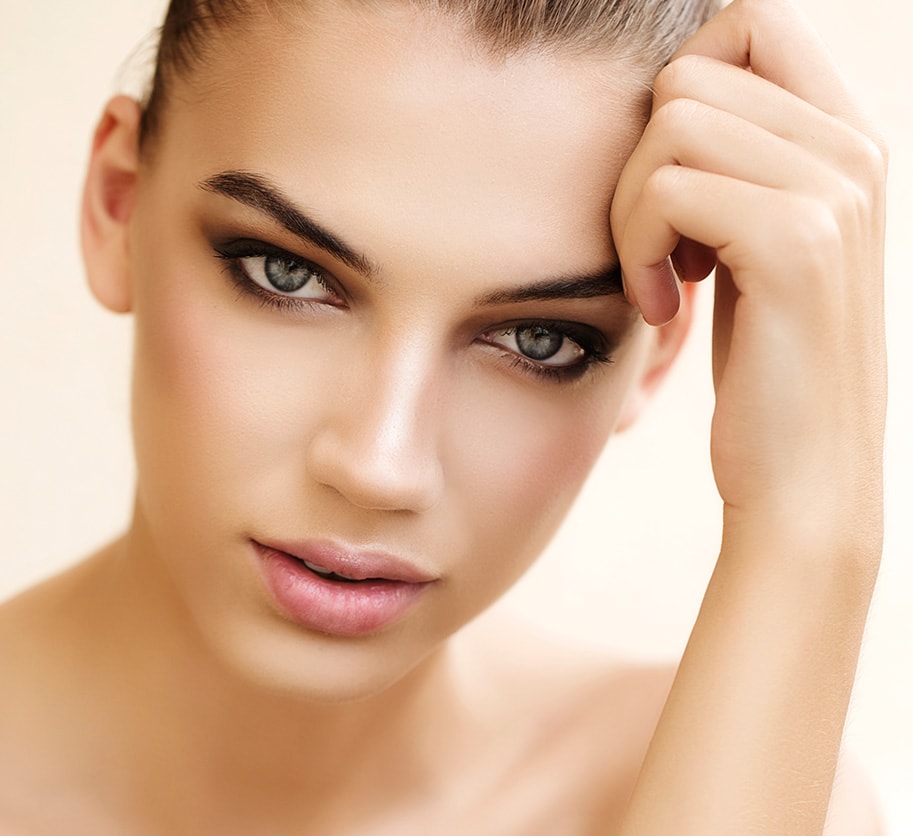 Genetics have a major influence on this process along with one's habits. For instance, heavy sun exposure and smoking have a strong detrimental effect and hasten the process significantly. The changes involve all the features of one's face to some degree. With the lower face, we see atrophy and sagging of the cheeks that leads to a deepening of the fold between the nose and mouth (nasolabial fold).
Further, we see the loss of a distinct jawline and the formation of jowls that leads to a deepening of the fold between the mouth and jaw (labiomandibular fold).
A facelift or rhytidectomy aims at reversing many of these aging patterns, creating a youthful yet natural look. The goal is to not change who you are, but simply take you back to a more youthful version of yourself. This is why Dr. Elyassnia is perhaps the best facelift surgeon San Francisco has to offer.
It is important to mention that a facelift will only treat sagging of the tissues and other treatments may be necessary like fat injections to treat the loss of facial volume or skin resurfacing to treat skin changes secondary to sun damage.
Modern day facelift surgery focuses on the deeper layers of tissue below the skin. This layer called the SMAS is manipulated in order to elevate and reposition sagging facial fat improving the cheeks and jowls.
In the face, fat is commonly added via fat injections in order to replace lost facial volume (the fat comes from your own body and is obtained via techniques similar to liposuction).
A facelift usually requires an incision that starts at the sideburn, travels just in front of the ear, around the earlobe, behind the ear, and then partially into the hair behind the ear. An additional short scar is usually required below the chin to get the best possible results in the neck. In younger patients the incision behind the ear can be eliminated (Short scar facelift or "S" lift), however many will argue that this can produce an inferior result and has limited benefit anyways as this portion of the scar is well concealed.
How do you define a facelift?
In the world of facelift surgery today, there are so many catchy terms and techniques such as lifestyle lift, short scar lift, weekend lift, and mini-lift that it can make things quite confusing for the average patient. There are some "lifts" that are simply addition of volume to the face with fillers like liquid lifts and vampire lifts that aren't even a facelift as most would define it. So let's try to clear some things up. To put it simply, fillers only fill and lifts only lift. Although fillers and fat injections have a very important place in facial rejuvenation, any technique that only adds volume to the face is NOT a facelift.
Modern day facelifts involve making some form of incision around the ears, separating the skin from the deeper tissues, lifting and repositioning the deeper tissues in the cheeks and jawline, and finally trimming redundant skin. This is the basic definition of a facelift. It primarily lifts tissue in the lower face producing an improvement in the sagging tissues of the cheeks, around the mouth, and jawline (jowl).
These incisions around the ears can commonly be combined with a short incision below the chin to also perform a neck lift. A neck lift tightens tissue below the jawline in the neck. A facelift and neck lift are commonly done at the same time because they share similar access incisions and address aging features that usually develop together. Rarely is there aging in only the face and not the neck, or vice versa.
So in summary, a facelift primarily addresses sagging tissue in the lower face and a necklift improves and sharpens the transition from the jawline to the neck. There is no noninvasive procedure to date like BOTOX, fillers, lasers, peels, ultrasound, radio frequency, etc. that can markedly improve sagging tissue.
So then what do terms like short scar lift, mini-lift, midface lift, or Lifestyle Lift signify? Some of these terms like Lifestyle Lift represent a brand name. Lifestyle Lift is a corporation that heavily advertises a very quick "facelift" procedure under local anesthesia with minimal downtime, and fantastic results. Be skeptical! There seems to be a lot of deceptive advertising and disappointed patients linked to this company.
Other terms like the short scar facelift or mini-lift are just phrases a physician may coin to represent a slight modification to the traditional facelift procedure.
Ultimately, if you are thinking seriously about any of these procedures, seek the advice of a surgeon who is certified by the American Board of Plastic Surgery.
Any of the facelift procedures can be broken down into two components: where are the scars around the ears exactly located and what areas of tissue sagging will be addressed. Your surgeon should be able to explain this and if they are using a term other than facelift, ask them to describe how this term differentiates the procedure from a traditional facelift.
Dr. Dino Elyassnia is a board certified plastic surgeon serving the San Francisco Bay Area. He is a guru in facial rejuvenation and offers among the best neck lift and best facelift in San Francisco, along with fat injections and other less invasive treatments like BOTOX and fillers.
Who are good candidates for facelift surgery?
A facelift can improve your appearance and self-image but it can't necessarily change your look to meet your ideal. It will make you look younger and fresher but it won't make you look like a different person. When the results are excellent, those around you will notice that you look better or "rested", but the reason won't be clear to them.
The best candidates are healthy individuals usually in their 40's to 60's who have developed signs of aging in their face. Facelifts can be done successfully on those in their 70's and 80's as well but the loss of elasticity in the skin can limit the outcomes of surgery.
Another important point is that aging usually occurs throughout the face and patients usually obtain the most benefit from a more global approach. Thus patients who are good candidates for a facelift usually benefit from rejuvenation of the upper portion of the face as well via brow lift and/or eyelid lift.
Along the same lines, fat injections and skin resurfacing can be added to address the loss of volume and skin changes, respectively. These are each a component of the aging process and are not addressed by a facelift alone. Many of the aforementioned procedures can be combined safely during the same operation.
Younger patients without sagging of the tissues but with changes in the quality of their skin and fine lines due to sun damage may be better candidates for skin resurfacing along with injectable treatments only. Some patients with isolated changes around the eyes may be better candidates for only a brow or eyelid lift.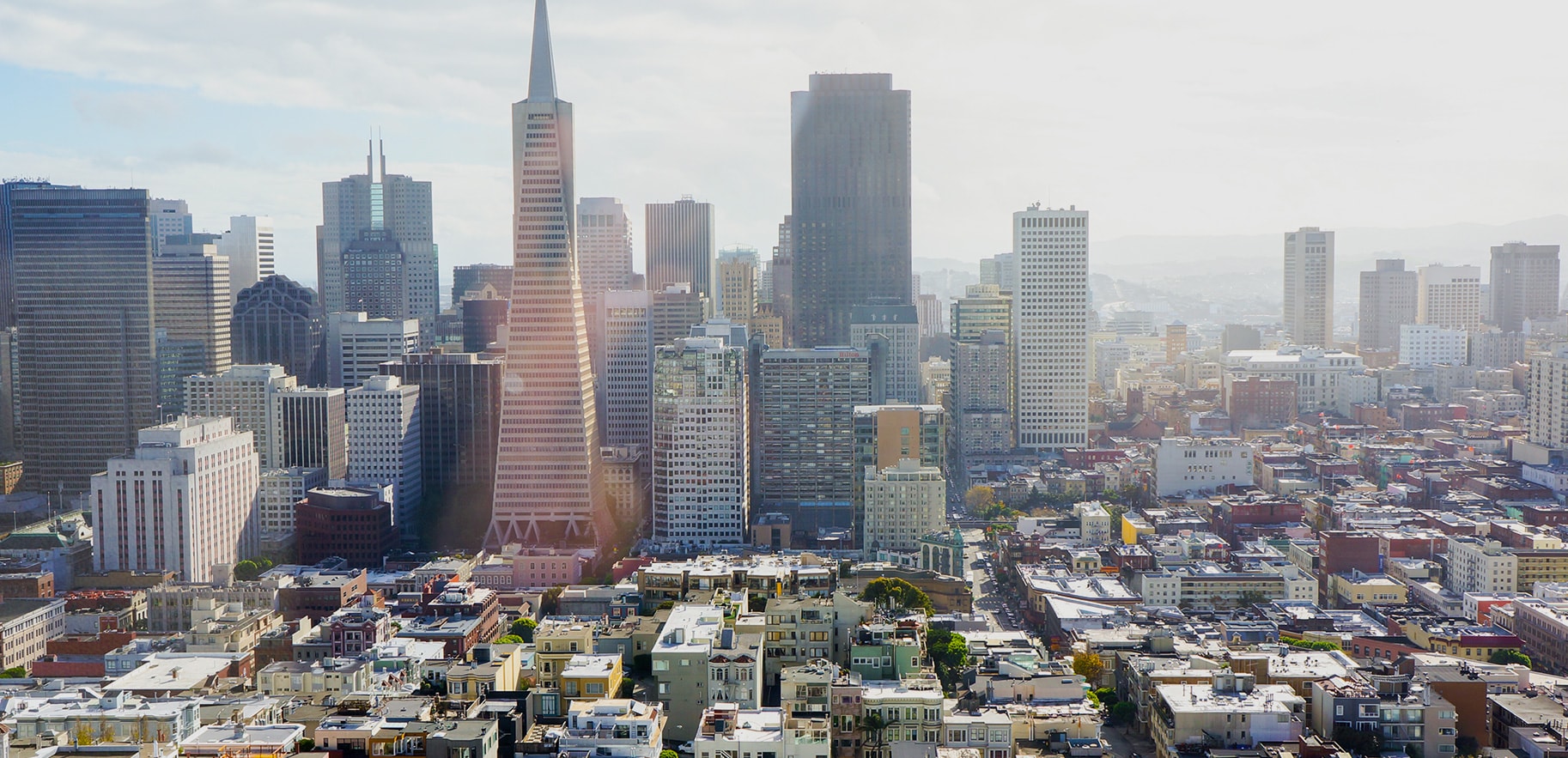 What is my initial
consultation at Dr. Elyassnia's
office in San Francisco like?
During the first meeting at Dr. Elyassnia's office in the Bay Area, he will determine if you are a good candidate for surgery while at the same time you will decide if he is right for you. Rest assured, Dr. Elyassnia carries a reputation as among the best facelift surgeons in the San Francisco area and beyond.
The consultation starts with a full health history with a focus on any major illnesses especially those that can cause problems during your surgery like uncontrolled high blood pressure. It is important to tell your surgeon if you smoke and if you take any medications, supplements, or other drugs as these can have a big impact on your surgery. An example is aspirin or ibuprofen which can lead to the formation of a hematoma after your procedure.
During the exam, your surgeon will do a thorough evaluation of your face with a focus on the specific features that are creating an appearance of aging. Finally, photographs are taken of all patients; these assist with the planning and evaluation of your surgery.
Based on this thorough assessment and a discussion of your goals, the surgeon will describe not only what approach is best for you but also the various alternatives and all of the risks and limitations associated with each of these.
It is very important to listen carefully to the various limitations of each approach and to openly discuss your expectations with your surgeon. Many times a poorly informed patient or surgeon is the direct cause of an unsatisfactory result even when there are no complications with surgery. The surgeon should also go over the details of the procedure including the type of anesthesia used, the facility where surgery will take place, and the costs involved.
At the end of the consultation you may decide to go ahead with surgery and schedule a date but if you are unsure or don't feel fully informed don't hesitate to ask your doctor any questions. A second meeting may be necessary and should always be available as an option.
What is the
recovery process for facelift surgery?
Surprising to many, there usually isn't a lot of discomfort after surgery. Significant pain associated with an area of swelling should be reported to your surgeon immediately. In general the swelling will progress over 2-3 days but then begin to improve.
Cold compress does not need to be applied to your face, but should be applied over the eyes. You should feel pretty good in 1-2 days but it is important to strictly refrain from any strenuous activity for at least the first week after surgery. Patients are encouraged to begin showering with lukewarm water 1-2 days after surgery. Very hot water can be dangerous as parts of the scalp and face are numb for several weeks.
Within the first week, most of the sutures will be removed, although some may remain in place for as much as 2 weeks. Initially, the swelling will distort the way you look but this will improve after 2 weeks.
The majority of people are able to return to work after 2 weeks as bruising has usually resolved but this depends on your job. If other procedures like fat grafting are included, this can lengthen the time needed to return to work. Makeup may be worn to conceal any bruising or your scars. You should not go to the hair salon for any haircut, coloring, or scalp treatments for the first 3 weeks after surgery.
You will have to refrain from any exercise for 1 month and heavy exercise for 2 months, although you should be walking around as much as possible after surgery. It will take about 3 months until most of the swelling resolves and you see your true results; however, some areas of your skin may remain firm for 6-9 months. Also, it will take up to a year or longer until all scars fade.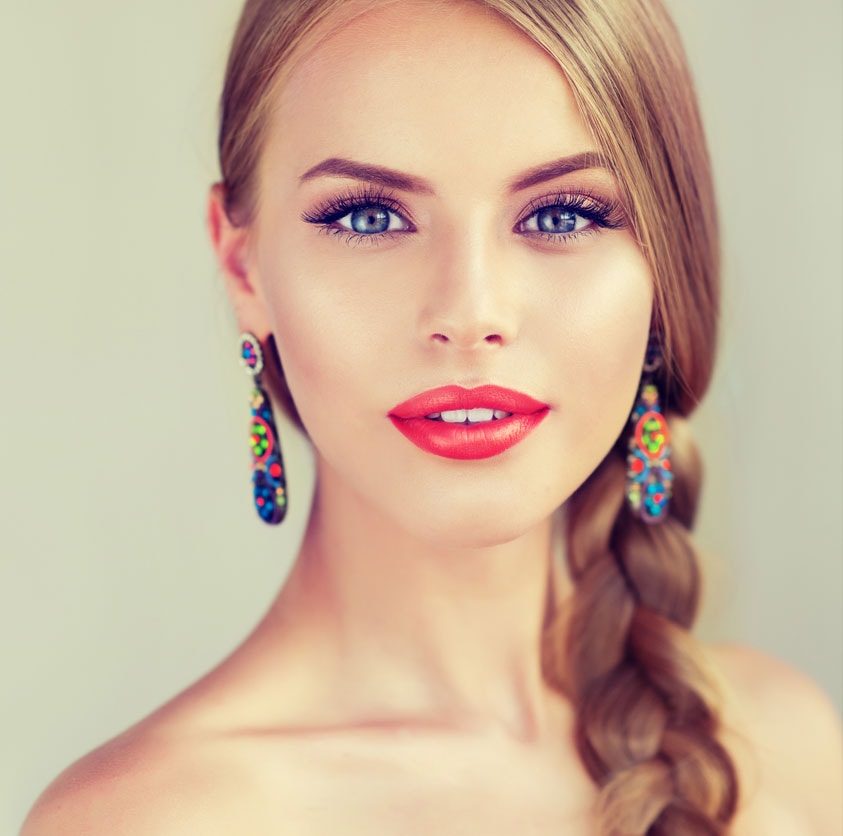 It is important to follow up with your surgeon as directed so that any potential complications can be detected and treated early. For the most part these are rare and you will spend most of your time enjoying your new look!
A facelift can produce a much more youthful look but it doesn't stop the clock. Your face will continue to age with time which means you may need another procedure in the future. However after the first procedure, you will always look better at any point in the future than if you'd never had a facelift at all.