Overview
Our San Francisco Breast augmentation, also known as augmentation mammoplasty, is a procedure that involves placing either a saline or silicone implant behind each breast to enhance the size and shape of a woman's breasts. It is the most popular cosmetic surgical procedure currently performed in the United States. According to the American Society of Plastic Surgeons, approximately 286,000 of these procedures were performed in the U.S. in 2012 alone.
Breast enhancement can be used to treat a number of conditions, including:
Naturally small breasts
Asymmetry
Loss of volume
Sagging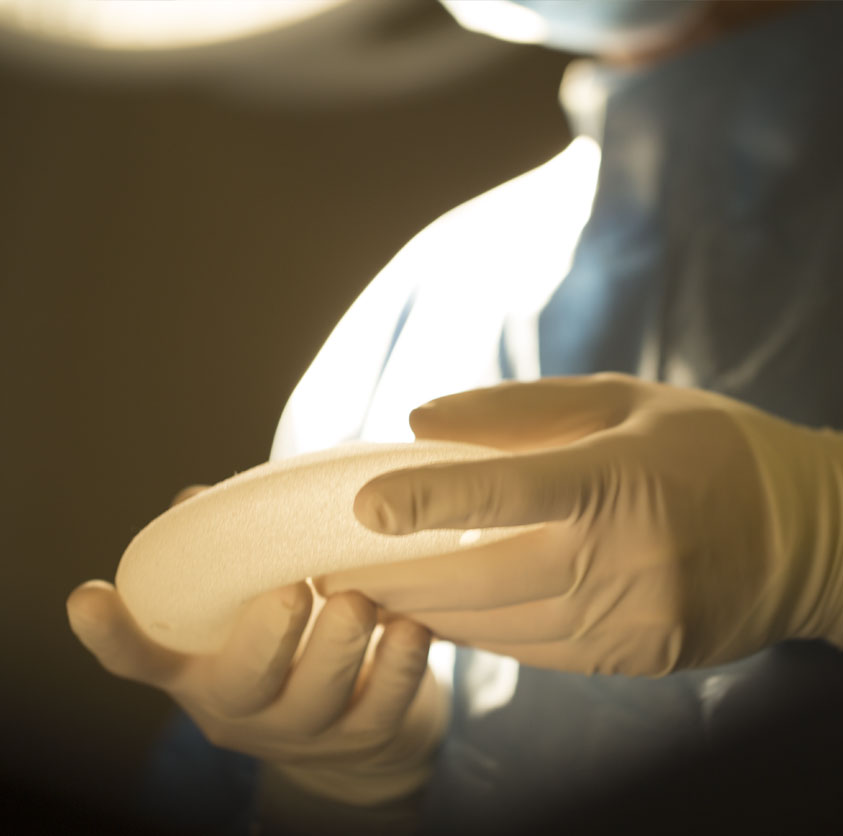 The implant can be placed either behind just the breast tissue or behind both the breast and the deeper chest muscle. The latter option provides more tissue to cover the implant so it is better concealed. This is especially important for the upper half of the breast where there is less tissue and in thin women. Placing implants beneath the muscle also helps the breasts resist sagging in the long run. Future mammograms are easier to perform with this type of placement.
Currently, there are 4 possible locations where an incision can be made to insert the implant: in the armpit, around the areola, in the fold under the breast, and around the belly button. The most commonly used incisions by most surgeons are around the areola and under the breast. These incisions allow for a higher degree of control when placing the implants. The scars are usually easy to conceal as well.
The size of the implant is a decision you and your surgeon will make together. The biggest factor involved here is the current width of your breast and chest wall. Based on measurements that your surgeon will do, you will be given an estimated size that is right for you, which can be adjusted to some degree according to your wishes.
Although breast implants are measured in terms of volume, it is important to remember that the final size of your breasts will depend on both the size of the implant and the current size of your breasts. For instance, a 350cc implant may give one woman a C cup and another woman a D cup, depending on the size of their breasts prior to surgery.
Deciding whether to use a saline or silicone implant is also an individualized decision with advantages and disadvantages to both. Both implants are very safe and have the same outer shell made from silicone, but one contains a silicone gel while the other contains sterile salt water.
Silicone implants look and feel more natural, but are more expensive, require a slightly longer incision for placement, and when they rupture it is harder to detect. Saline implants can be placed through smaller incisions, are cheaper, and deflation is easily seen by the patient; however, they are not as natural.
Choosing the right implant type for you will depend on a number of factors, including the desired look and feel of your new breasts, your expectations for recovery, and your budget. Ultimately, you and your surgeon will work through all of these variables and determine what is best for you based on your individual circumstances.
Who are good candidates for breast augmentation?
Breast augmentation can improve your appearance, but it can't necessarily change the size and shape of the breast to meet your ideal. Certain issues like lack of cleavage, asymmetry, excessively droopy breasts, etc. may not be improved at all with breast augmentation alone. Asymmetry in particular is prevalent in all women, is not usually improved with surgery, and in fact can be more noticeable to patients after surgery.
The best candidates for breast augmentation are healthy women unhappy with the size of their breasts who understand the limitations involved and have realistic expectations.

"I am quite the research queen and chose Dr. Dino after considerable research. He was very honest, had great bedside manners (e.g. put me at ease about the process since I was nervous about the procedure), and listened thoughtfully to my desires/needs. I would highly recommend Dr. Dino for any procedure and the big plus is that the our patient facility is located in the same building (no risky general hospital facility)."
L.L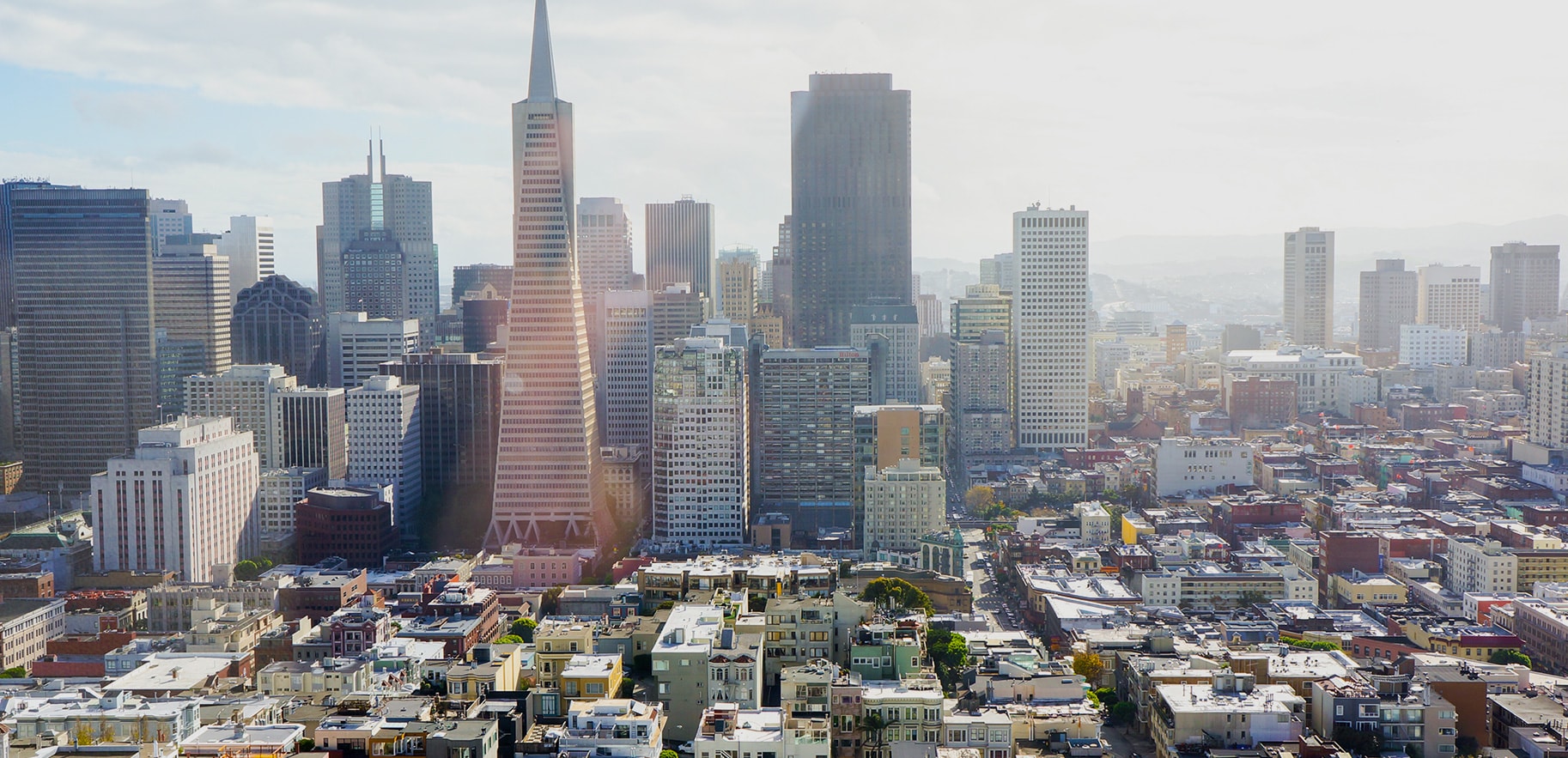 What is my initial
consultation at Dr. Elyassnia's
office in San Francisco like?
During the first meeting, your surgeon will determine if you are a good candidate for surgery while at the same time you will decide if he or she is right for you. This starts with a full health history with a focus on prior breast illnesses. All women greater than 35-40 years of age or younger women with a strong family history of breast cancer need to have a mammogram within one year prior to surgery. It is important to tell your surgeon if you smoke and if you take any medications, supplements, or other drugs as these can have a big impact on the outcome of your surgery.
During the exam, your surgeon will do a general evaluation of your breast tissue and skin tone then make specific measurements that will help decide what size implant is best for you. Finally photographs are taken of all patients; these assist with the planning and evaluation of your surgery.
Based on this thorough assessment, the surgeon will describe not only what approach is best for you, but also the various alternatives and all of the risks and limitations associated with each of these.
For instance, if you have excess drooping, you may also need a breast lift with your augmentation.
It is very important to listen carefully to the various limitations of each approach and to openly discuss your expectations with your surgeon. Many times a poorly informed patient or surgeon is the direct cause of an unsatisfactory result even when there are no complications with the procedure.
The surgeon should also go over the details of surgery including the type of anesthesia used, the facility where surgery will take place, and the costs involved. Specific to breast augmentation is the cost of implants in addition to other fees.
At the end of the consultation you may decide to go ahead with surgery and schedule a date. However, if you are unsure or don't feel fully informed, don't hesitate to ask your doctor any questions. A second meeting may be necessary and should always be available as an option.

"Dr. Elyassnia is a very skilled and patient doctor. I have wanted breast implants for about ten years, but was always nervous about undergoing surgery. I really appreciate that Dr. Eyassnia was always available to answer my questions. He did a great job on my breast augmentation, I love the size and how full my cleavage is now. I would highly recommend Dr. Elyassnia to anyone considering breast augmentation!
N.R
How do I prepare
for breast augmentation surgery?
Within 1 month of surgery all patients over the age of 50 or with medical problems should have a medical evaluation by their physician or a primary care provider. Depending on your health, this may require blood tests, an EKG, etc. Also, all women over 35-40 years of age or younger women with a strong family history of breast cancer should have a mammogram within 1 year of the date of surgery. You will be given a list of medications, vitamins, and supplements to refrain from taking at least two weeks before and after surgery. You should also stop smoking for at least 1 month before and after surgery.
What is the day of my San Francisco breast implants surgery like?
You will need to begin fasting 8 hours prior to your procedure, which means you cannot eat or drink anything at all during this period including chewing gum or water. If you have been instructed to take any medications in the morning this is permitted with a few sips of water.
Breast augmentation surgery is usually performed under general anesthesia, which means you will be completely asleep and feel nothing during surgery. The surgery usually takes one hour to complete. Your incisions will be covered with surgical tape and patients will wear a front opening sports bra to help with healing and support. After surgery, you will stay in the recovery suite until you are ready to go home.
What is the recovery process for breast augmentation surgery?
You are likely to feel some soreness for the first few days following surgery but your pain should be controlled with the prescribed medication. Most patients will only need pain medication for the first 48 hours after surgery. You are encouraged to walk around as soon as you are able. Patients are asked to do arm raising exercises beginning immediately after surgery and most patients are able to shower 1-2 days after surgery.
You should be able to return to work after one week, but this really depends on the physical demands of your job. You will have to refrain from any exercise for 2-3 weeks and heavy exercise for 4-6 weeks. After 2 months you will be able to resume any previous activities.
What are the
risks of breast
augmentation?
All surgical procedures carry some uncertainty and risk and breast augmentation is no different. Although there are many possible complications, the good news is that the combined risk of having any complication is still low. The following represents some of the major complications but is not meant to be comprehensive.
The most common complication is capsular contracture. This occurs when the scar capsule that forms around every implant begins to tighten and thicken. This squeezes the soft implant distorting the shape of the breast and causing it to feel hard. It usually occurs only on one side which can result in significant asymmetry between the two breasts. The most frustrating part of this complication is that for the most part the cause is unknown. When severe, capsular contracture requires another surgery to correct the problem.
No breast implant is meant to last forever. Young women who have implants will likely need the implants changed at least once in their lifetime due to a break in the implant shell as it wears down over time. If a saline implant breaks, the implant will deflate rapidly and the salt water is absorbed by the body. This is easily detected by the patient. However when gel-filled implants break, the gel slowly leaks out but usually stays within the confines of the capsule or just outside the capsule. You may not detect any change when this occurs or it can cause a situation similar to capsular contracture. A mammogram or MRI may be needed to confirm that the implant is leaking. With either saline or silicone implants, another surgery would be required to exchange the implants when the shell has ruptured.
As with any surgical procedure excessive bleeding can occur which would cause swelling, pain, and excessive bruising on one side. This is quite rare and would require another operation to treat the problem.
Another rare complication is infection. In mild cases antibiotics may be all that is needed to treat the problem but with more severe infections around the implant, surgery may be required and the implant may need to be removed for several months until the infection clears at which point another implant may be placed.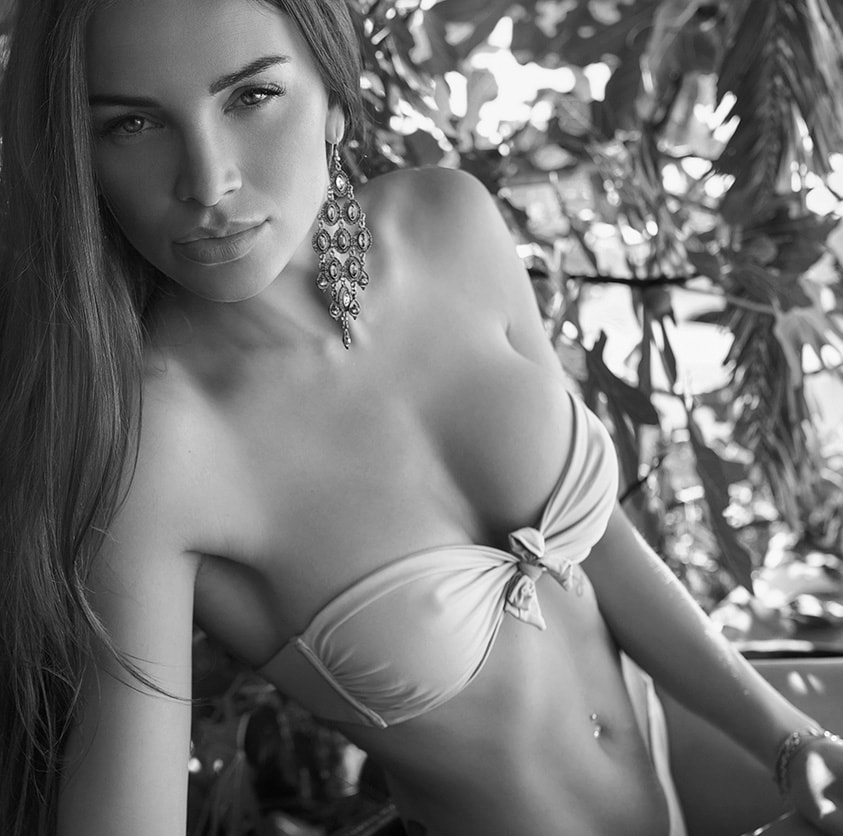 Some women report sensory changes after surgery like oversensitive or undersensitive nipples. When they occur, these symptoms usually disappear over several weeks to months, but in rare circumstances can be permanent.
There is no evidence that implants affect fertility, pregnancy, or breast feeding. Also, there is no proven link between silicone breast implants and diseases of the immune system or connective tissue disorders. Regarding breast cancer, implants have not been shown to increase its risk however they do make mammography more difficult. This requires special techniques in mammography to adequately visualize the breast tissue. Thus, it is important to make your radiology center aware if you have breast implants. When using these techniques, studies have shown no delay in the diagnosis of breast cancer for women with breast implants.
While complications are rare, it is important to discuss the various potential risks with your surgeon so that you can make a well-informed decision.
Questions frequently asked by San Francisco breast augmentation clients
You can see before-and-after photos to learn more about the results our breast augmentation patients have achieved.
Is breast augmentation right for me?
The decision to undergo breast augmentation is a highly personal one. You should have realistic expectations about what can be achieved using this type of procedure. However, if you are currently unhappy with the size or appearance of your breasts, breast enhancement may be able to help you. During your consultation with Dr. Elyassnia at his San Francisco offices, he can go over the details of your procedure to help you determine if breast augmentation is right for you.
Which placement/implant type is best for me?
The best procedure for you will depend on what you hope to achieve through your breast augmentation. Many women prefer a more natural appearance, in which case a silicone implant placed behind the muscle would probably achieve the best results. However, each woman's body is different and presents its own unique challenges for the surgeon. Only during a consultation with San Francisco breast implant expert Dr. Elyassnia can these types of decisions be made.
What conditions can breast augmentation be used to correct?
If you are currently unhappy with the size, shape, or volume of your breasts, breast enhancement may be right for you. It can also be combined with other surgeries, such as a breast lift or liposuction, to give your body better balance overall and help you achieve the figure you want.