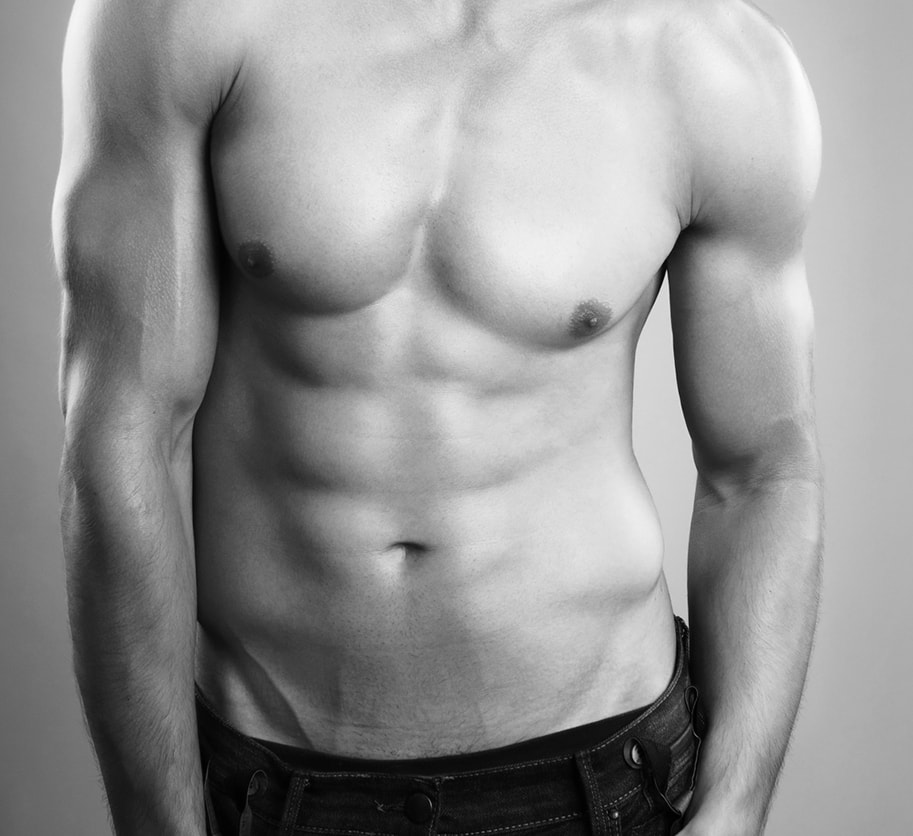 What is gynecomastia?
Gynecomastia literally means, "woman-like breasts" on a man. It is a condition that can seriously effect one's self-confidence and social well-being, especially in situations where going without a shirt is expected, such as at the beach or in the locker room.
Although rarely discussed, gynecomastia is actually quite common, affecting approximately 50% of the male population. Gynecomastia is thought to be caused by an imbalance in hormones which can be associated with various medications,  drug or steroid use, certain medical ailments, or have no clear cause at all.
Male breast reduction surgery is a safe, effective solution for reshaping the male chest, trimming away excess fat, and breast tissue for a more streamlined, chiseled look. As a result of surgery, clothing may fit better, social comfort is restored, and the overall quality of life may be greatly improved.
Who are good candidates for males breast reduction?
Suffers from enlarged breasts that appear feminine
May suffer from social anxiety and social discomfort
Does not suffer from any major medical or psychological conditions
Has realistic expectations for improvement based on consultation
Is at a healthy weight for their frame
Does not smoke cigarettes or marijuana
Does not abuse steroids, alcohol or street drugs
Has not made progress relying on dieting and exercise alone
During the
male breast reduction procedure
The surgery will take place under general anesthesia, lasting anywhere from 1-3 hours, depending on the extent of the alterations required. Some patients will require surgery on only one breast, while others will need improvement in both.
Dr. Elyassnia will create tiny, well-hidden incisions within the darker coloring of the areola, through which he will excise all of the breast tissue that is present in the chest. In most cases, he will use liposuction in tandem for a more comprehensive contouring of the chest region.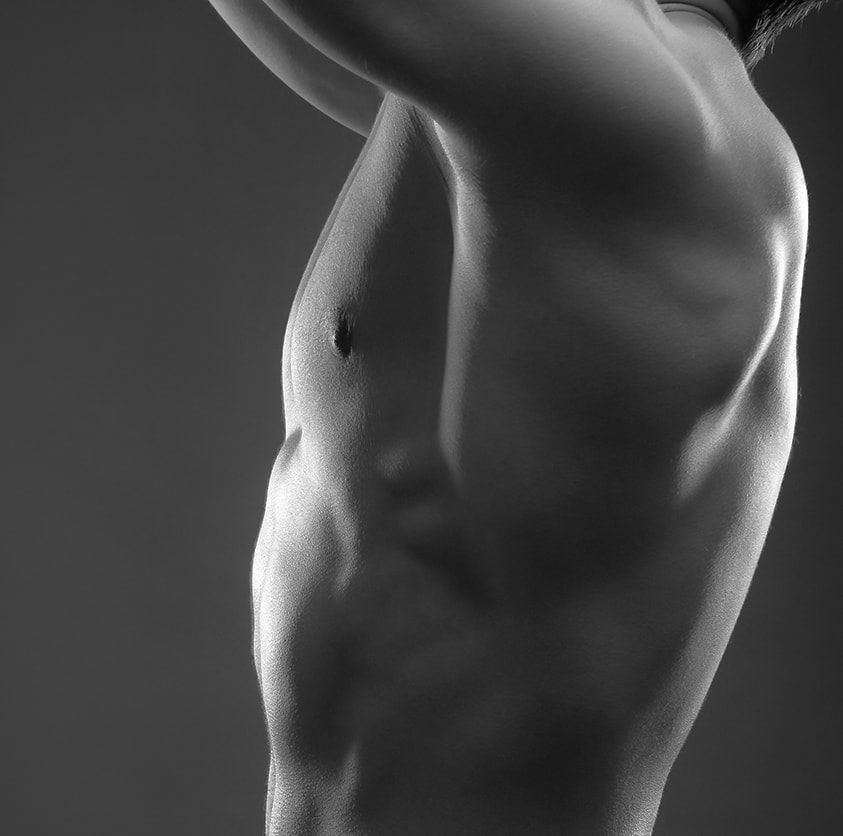 What does
recovery entail?
After surgery, Dr. Elyassnia may possibly place tubes to drain fluid, and a compression garment, which is worn to reduce swelling and help the chest maintain its new, flatter shape. Drains are removed within several days, while the garment may be worn for several weeks.
Minor discomfort, bruising, soreness and tenderness are all to be expected from a major surgery. These symptoms are well-managed through pain medications prescribed by the doctor. Most patients can expect to return to their normal routines within 7-10 days.
When can I
see my results?
While the chest will appear more masculine and lean right away, full results will not be visible until after all swelling has subsided, usually within 3-4 months post-op. The surgery has a good track record of success, and is usually a permanent solution to the problem of enlarged male breasts.
To maintain results, continue to follow a healthy plan of eating and exercise, avoiding steroids, drugs, smoking and excess alcohol. If you have any questions, these can be addressed at your regular follow up visits with Dr. Elyassnia. You may also feel free to contact him at any time to discuss your progress.