If you are a patient in the San Francisco area who is self-conscious about your thighs and would like to know about a safe, effective solution, you have come to the right place. In Dr. Elyassnia's capable hands, sagging, misshapen thighs can be cosmetically reshaped via a procedure known as thighplasty. This treatment will help to tighten, tone and revitalize the thighs, improving one's appearance and self-confidence while providing a better fit in jeans, skirts and other thigh-hugging clothing.
Unshapely thighs can be a result of the natural aging process as the skin loses elasticity. Poor genes and recent weight loss can also be a factor. Regardless of the reason, if you are unhappy with the appearance of your thighs, a thigh lift may be the perfect option for your needs.
---
Ideal candidates...
Struggle with flabby, fatty, cellulite-riddled thighs and saddlebags
Are height-weight proportionate for their body frame
Have not found results through dieting and exercising
Do not smoke, or are willing to quit a month before surgery
Are in good health, both physically and psychologically
Have realistic expectations based on consultation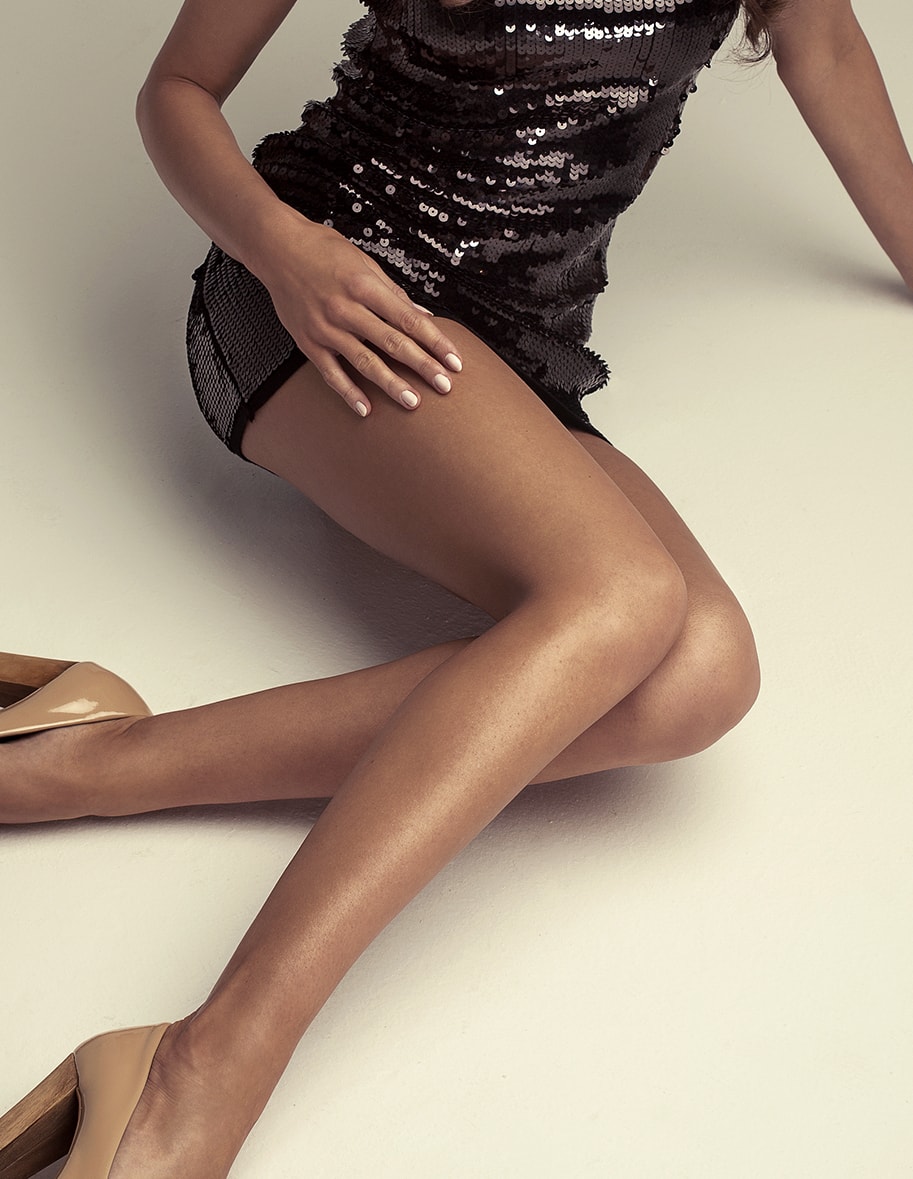 How does
the procedure
work?
The thigh lift procedure usually takes anywhere from 2-4 hours, depending on the extent of the work performed. General anesthesia is used.
Dr. Elyassnia generally pursues a dual-phase treatment plan of liposuction and surgical excision. Liposuction is performed by suctioning out the unwanted fat cells through a small tube called a cannula. If skin laxity is minimal to moderate, excision of superfluous tissue is then performed through a horizontal incision that hides the scar within the pelvic area. For more extensive skin laxity, a vertical incision is needed down the inner thigh down to the level of the knee.
Note that Dr. Elyassnia may perform an inner thigh lift, an outer thigh lift, or both, depending on the patient's needs. An inner thigh lift focuses on tightening and smoothening  the region from the inner knee up through the pelvis, while an outer lift will minimize hips, saddlebags and slim part of the buttocks.
What is the recovery process for
thigh lift?
While each patient's rate of healing will vary, most of Dr. Elyassnia's patients find their recuperation to be swift and incident-free. The doctor may outfit you with fluid drains along with a compression garment to minimize swelling. Any pain or discomfort can be relieved with prescribed medications. Although this can be an ambulatory procedure, patients may choose to spend one night in our overnight recovery suite under the supervision of an aftercare nurse specialist.
Due to the location of the incisions, patients may find simple activities such as using the bathroom or sitting down unique challenges. The doctor will provide a detailed aftercare plan tailored to your procedure. Rest assured that a return to work and one's normal routine usually occurs within 14-21 days of surgery.
How can I learn more about a thigh lift?
If you are interested in the thigh lift procedure, do not hesitate to set up a confidential consultation with Dr. Elyassnia in the privacy of his San Francisco office suites. During this initial visit he will examine your thighs, take down your medical history, and address any concerns or questions in detail. The doctor will also invite you to view our photographic library of before and after success stories so that you can have a better idea of the excellent results in store.