Why Young Moms Commonly Seek Breast Enhancement Surgery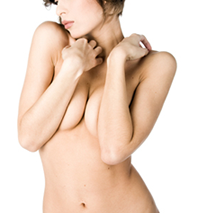 As a young mother, you may be interested in undergoing a breast enhancement surgery to address the effects of childbearing and breastfeeding.  Breastfeeding, fluctuating hormones, and weight loss can cause breasts to lose their volume, develop drooping, or both. Thus, mothers typically seek breast enhancement surgery to correct some of these problems.  Some wish to have their pre-pregnancy volume restored while others enjoyed fuller breasts during breastfeeding and wish to achieve that look long term.  Women who develop significant droopiness commonly wish to obtain a perkier shape.
Dino R. Elyassnia, M.D. is proud to offer breast enhancement procedures to address these issues at his cosmetic surgery practice in San Francisco, CA.  As a board certified plastic surgeon, Dr. Elyassnia is preferred by patients in the greater Bay Area for his excellent service and aftercare.
There are a variety of procedures that moms can seek out at Dr. Elyassnia's San Francisco cosmetic surgery practice.  If you're interested in breast enhancement surgery, here's some basic information you need to know before a consultation:
Young moms who wish to achieve a lifted and perky look may be interested in undergoing a breast lift.  This type of procedure (known as mastopexy) is appropriate for patients who do not wish to alter the overall size of their breasts, only the shape.  During this procedure, incisions are made on the breast in either a "lollipop" or "anchor" pattern, which allows the surgeon to remove excess breast tissue and tighten the breast.  The nipple and areola will be repositioned and the size of the areola is commonly reduced to obtain a natural look.  Soreness resolves in about a week and most activities can be resumed by 3-4 weeks.
Other moms who are looking to alter the size of their breasts may be interested in undergoing breast augmentation.  This procedure involves placing saline or silicone implants beneath the breast tissue and chest muscle, which increases volume especially in the upper portion of the breast.  Patients who are interested in a breast augmentation will need to discuss the difference between saline and silicone breast implants with Dr. Elyassnia.  Like with a breast lift, most soreness will resolve in 1 week and exercise can be restarted in 3-4 weeks.  The breasts will regain a soft feel in about 3 months.
Finally, some women who have excess droopiness and are interested in obtaining larger breasts will need an augmentation and a lift.  This is commonly performed at the same time and combines aspects of both procedures described above.
Patients who are interested in any of these breast enhancement surgeries can schedule a consultation with Dr. Elyassnia at his cosmetic surgery practice in San Francisco, CA to learn more about which procedure is right for them.